Maybe it should be properly called Dockrilla? I don't have any books with me and can't be bothered to search for any info.
Anyway I'm pretty sure it's from Oz. It definitely isn't shy about blooming as I've only had it since the Fall and already I have two flowers and some buds.
As Marg will no doubt agree, the flowers are shaped like Aeranthes which gives it bonus points.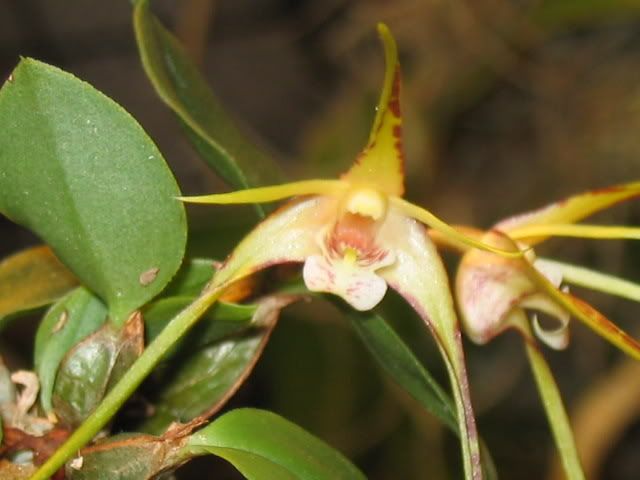 -MB